Gateway Technical College holds regional accreditation status with the Higher Learning Commission (HLC). All Gateway sites in Kenosha, Racine, and Walworth counties are included in its accreditation by the Higher Learning Commission, 30 North LaSalle Street, Suite 2400, Chicago IL, 60602-2504, phone (800) 621-7440.
Every 10 years, Gateway seeks reaccreditation from the agency. In late October 2009, the HLC evaluation team visited the college. In preparation for the visit, a Self Study report, "The Gateway Conversation", was prepared. We encourage you to review these documents.  In addition to the overall Self Study report, an Executive Summary was developed. 
We seek accreditation for the following reasons:
To verify the level of quality education delivered to Gateway students
To allow Gateway students to be eligible for financial aid
To provide for transferability of Gateway credits to other accredited colleges
Following the 2009 site visit, the evaluation team submitted its findings to the Commission. We encourage you to read the team's Final Report.
Our next reaccreditation visit will occur in the 2019-20 academic year.
Affiliation
Wisconsin Technical College System—We are Futuremakers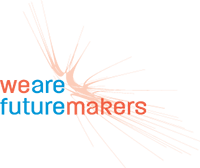 Gateway Technical College is one of 16 colleges in the Wisconsin Technical College System (WTCS).  The colleges are each governed locally by a board of trustees since the majority of funding for each college comes from its district residents' property tax assessment.  However,  program of study curriculum, facility improvements,  and student tuition are among the important decisions made or ultimately approved by the WTCS state Board of Trustees.
The Racine Continuation School was the first publicly funded continuation school in Wisconsin and the nation, opening November of 1911. This school, and the Kenosha school which opened several months later in 1912, are the name predecessors of Gateway Technical College.  The WTCS celebrated its Centennial with Gateway in summer of 2011.