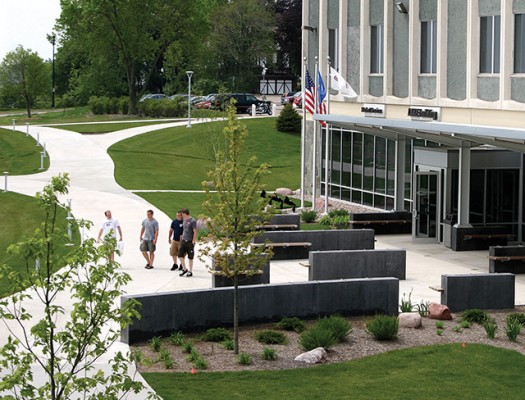 Campus Safety
Gateway is committed to providing a safe, healthy environment for our students, staff and visitors. Our campus security team patrols our campuses and provides a number of additional services such as on-campus security escorts, incident response, lost and found and more. 
In the event of a life-threatening emergency, dial 911 immediately.
If you feel threatened on campus, wish to report suspicious activity, would like an escort between your transportation to campus and your classroom or have other security concerns, please call the security number for your campus.
Know of a concerning behavior, incident or other concern you would like to report?
---
To report sexual misconduct, including sexual harassment and sexual assault, as well as any other form of discrimination, you can complete the report on this page or contact Josh Vollendorf, Director of Compliance/Title IX, ADA and Clery Coordinator, at vollendorfj@gtc.edu, 262-564-3062 or on the Racine Campus, Lake Building, L101.