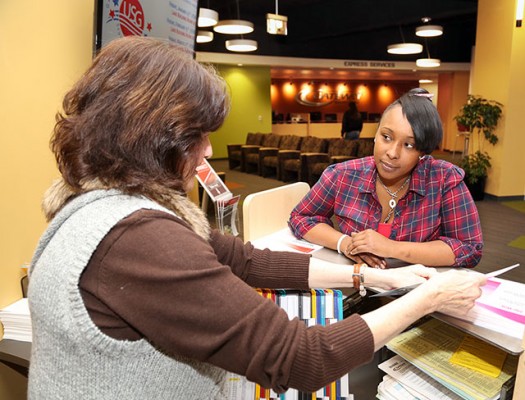 Ways to Pay
Find your financial fit. Gateway accepts a wide range of payment options to make it easy for you to afford your education. Whether you're planning to pay with one method or a combination, we're here to help you find your financial fit.
Questions about paying for college? Student Finance Specialists are here to help. Call 1-800-247-7122.
Students have the option to pay the full cost of their tuition and fees online by credit card or in-person by cash, check, or credit card.
The Student Payment Plan allows students to pay their bill through four payments scheduled throughout the semester. Enrollment in the Payment Plan is free and requires no money down!
Third-Party Authorizations
Third-party funding is financial assistance received from sources other than financial aid, including employer, apprenticeship, Division of Vocational Rehabilitation (DVR), Trade Adjustment Assistance (TAA), Workforce Development Center (WFDC), or community agencies.
Veterans, service members and their families may qualify for assistance paying for their education through Veterans Education Benefits. Many Gateway programs are approved for educational benefits through the Wisconsin Department of Veteran Affairs and/or the U.S. Department of Veteran Affairs.
Scholarships are awarded to students often based on factors like financial need, academic merit, or specific achievements. Scholarships are available each year through the Gateway Technical College Foundation and outside sources.
Financial aid is assistance from the state or federal government in the form of grants, work study, and student loans to help students meet educational costs. Student loans need to be repaid while grants and work study do not.
Employer Tuition Reimbursement
Some employers reimburse part or all of tuition for their employees' job-related education. Check with your employer's Human Resources office for details on available programs at your workplace.