Submitted by

ColonyL

on December 12, 2013 - 4:24pm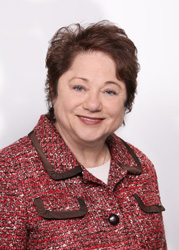 Susan Greenfield
Susan Greenfield, Racine, was sworn in Thursday, Dec. 12, as the newest member of the Gateway Technical College District Board of Trustees.
She replaces Jenny Trick, who did not seek reappointment to the board. Greenfield's seat is a three-year appointment which ends June 30, 2016.
Greenfield also serves as the executive director of the Root-Pike Watershed Initiative Network in Racine.