Submitted by

ColonyL

on July 24, 2014 - 11:11am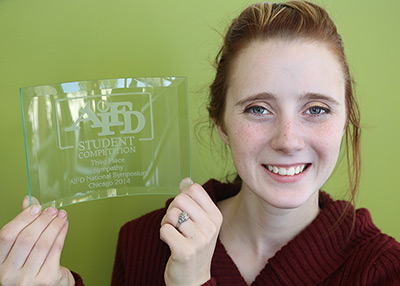 Gateway Technical College Horticulture student Rachel Sullins took third place an American Institute of Floral Designers' 2014 Student Floral Design competition as part of the institute's national symposium July 2 in Chicago.
Sullins took third in the Sympathy category, which called for students to create an arrangement in an urn or a vase. She was given on hour to complete her arrangement from a list of materials such as containers, flat wire, spool wire, ornamental materials, a bouquet holder, fresh flowers and "mechanicals" such as glue, tape, ribbon and coils of glitter sticks.
The Sympathy category was one of four categories of which students could compete.
Sullins, from West Allis, takes courses on the Kenosha Campus.