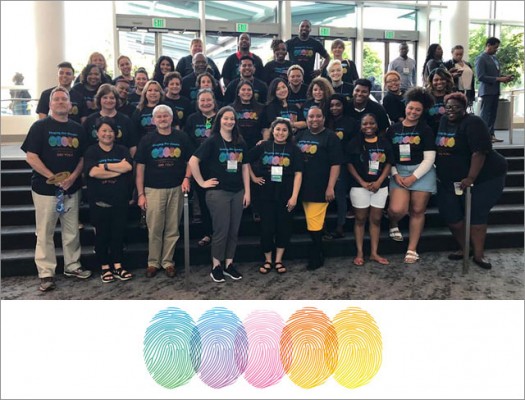 You Belong Here
The Red Hawk family welcomes everyone. From our administration to our staff, to our faculty and student organizations, Gateway champions diversity, equity and inclusion throughout our community. Formed in 2020, our Office of Diversity, Equity and Inclusion, led by Tammi Summers, PhD, ensures that the college provides all students and staff a culturally rich working and learning environment. Scroll to the bottom for more resources.
students are underrepresented minority groups
multicultural student clubs
staff and faculty are underrepresented minority groups
Diversity, Equity and Inclusion at Gateway
Gateway Technical College Statement on Diversity, Equity, and Inclusion
We are committed to providing a diverse, equitable and inclusive learning and working environment to enhance the Gateway experience for all students and staff.
We value diverse perspectives, strengths, contributions, backgrounds and cultures.
We provide resources to each person according to their individual needs so they can overcome barriers and challenges to their success.
We strive to create a sense of belonging where everyone can live authentic lives without concern of negatively impacting their opportunities for success.
To maintain a culture of diversity, equity and inclusion, each member of the Gateway community is charged to honor differences and to treat everyone with care and respect.