Horizon Center - 4940 88th Avenue (Hwy H) Kenosha, WI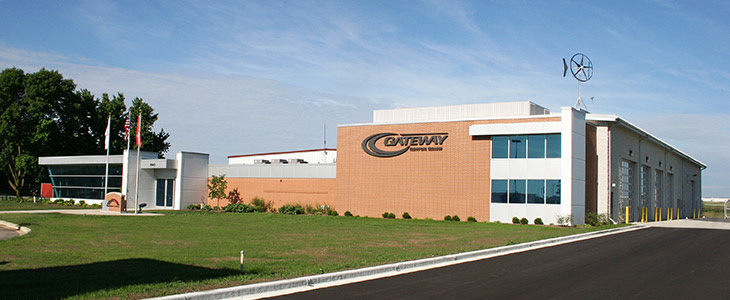 The Horizon Center for Transportation Technology is considered a world-class facility for automotive and diesel technician training and aeronautics-pilot training.  The quality of the equipment and partnership with Snap-on Incorporated is being replicated by colleges throughout the world.
The Horizon Center is a state-of-the-art facility that jointly serves high schools, college students, and career professionals. The Center boasts unique conferencing capabilities, a technology infrastructure that is completely wireless and interactive with the internet and an educational environment that is truly a model for the future. Students admitted to the automotive and diesel programs use laptops to manage all assignments, team projects and interact with instructors. Many have called this the college's first paperless educational program.
Automotive technician training
The Horizon Center houses NATEF-certified automotive programs along with the opportunity to gain NC3 certification in Snap-on diagnostic equipment and more. Highly-skilled automotive diagnostic technicians, such as those educated through the newly developed curriculum at Horizon Center, are in great demand locally and nationally.
Diesel and advanced propulsion
The 12,800-foot Advanced Propulsion Lab was added to the Horizon Center in 2010. It focuses on diesel and "green" vehicular and shop technologies and processes. Students will have the opportunity to receive training in the many important skill areas a technician must possess, as well as instruction on advanced propulsion methods such as hybrid biodiesel and electricity. Students will have the opportunity to gain certification in Snap-on diagnostic equipment NEXIQ and more.
Aeronautics-pilot training
This associate degree program specializes in both single and multi-engine training and uses the latest, state-of-the-art Frasca TruFlite simulator, helping to give pilots in training an even better simulation of flight, under both normal and unusual circumstances, before they step into a plane.
Conference space
The Snap-on Ideas Room is a flexible conference space that seats up to 50 people classroom style. State of the art conferencing equipment is available for use, allowing participants to see live feed of video being shot in the automotive bays or connect with offices throughout the world. For more information or to schedule a rental please contact Jodie Carstens, 262-564-3904, carstensj@gtc.edu.
NC3 Offices
Gateway Technical College is proud to be one of the founders of the National Coalition of Certification Centers or NC3.  This organization of educators and business leaders are united in their efforts to develop industry-driven, standardized certifications for the transportation, aerospace, and energy industry professionals and the training curriculum and systems to support them.  The Gateway District offices for NC3 are on the second floor of the Advanced Propulsion Lab.
Student Commons
Student Commons offers a spacious atmosphere for both dining and studying between classes. Vending machines are available for students to purchase snacks and drinks.
Open Computer Lab
The open computer lab (lobby) is equipped with computers that have software to support Gateway program curriculum and have access to the Internet. Every currently enrolled student has access to the computer lab.