In an effort to keep our campuses safe we have closed all Gateway buildings to outside guests. Only returning and prospective students and college faculty and staff are allowed on campus at this time. Visit our Red Hawks Care website or updates regarding college operations and services.
---
Join the discussion. Broaden your cultural knowledge, share your perspective and unique insights at Gateway's Diversity 365 cultural events on campus. See below for our list of D365 campus events. At the bottom of the page, you'll also find information about requesting a sign language interpreter.
Upcoming Cultural Events

Hispanic Heritiage Month - Celebre la cultura!
Explore, Engage, and Expand Knowledge
Gateway's Hispanic Heritage Month provides students, staff, faculty, and the community with the opportunity to experience and become immersed within the Hispanic and Latinx culture through various points of reference that will enhance their socio-cultural competencies, complement their education, and foster their global citizenship. Explore and engage by visiting the Hispanic Heritage Month Libguide.
Hispanic Heritage Month kickoff video: "Unidos por la Resiliencia"
Hear from Gateway Academic Advisor Olivia Navarro, MS.Ed., and Kenosha Campus Ambassador Berenice Lorenzo. 
Hispanic Heritage Month Book Club begins Tuesday, September 15
We are excited to launch our first Hispanic Heritage Month Book Club! The chosen book is "Esperanza Rising" by Pam Muñoz Ryan.
Book abstract: "Esperanza thought she'd always live a privileged life on her family's ranch in Mexico. She'd always have fancy dresses, a beautiful home filled with servants, and Mama, Papa, and Abuelita to care for her. But a sudden tragedy forces Esperanza and Mama to flee to California and settle in a Mexican farm labor camp. Esperanza isn't ready for the hard work, financial struggles brought on by the Great Depression, or lack of acceptance she now faces. When Mama gets sick and a strike for better working conditions threatens to uproot their new life, Esperanza must find a way to rise above her difficult circumstances-because Mama's life, and her own, depend on it."
The first 50 students will receive a free copy of the book. To join, please complete this form.
Otherwise, the book is available at your local bookstore, library or online retailers.
The book club participants will have the option of book club meeting dates via zoom on the following dates:
Tuesdays, September 15, 22, 29; October 6, 13 | 12:00- 1:00 p.m.
Thursdays, September 17, 24; October 1, 8, 15 | 3:30-4:30 p.m.
Saturdays, September 19, 26; October 3, 10 | 9:00-10:00 a.m.
Webinar - Hispanic-Serving Institutions (HSIs): Understanding the Local Landscape
Wednesday, September 16 | 11 a.m. - 12:30 p.m.
Gain foundational knowledge around Hispanic-Serving Institutions and the contexts in which they are formed, hear from representatives of local institutions of higher ed that are seeking or have attained HSI status and hear from community members and students to engage in bidirectional communication with these institutions around issues of diversity, equity and inclusion.
Trivia Time 
Thursday, September 24 | Noon
Join for the chance to win a Visa gift card: First place - $50; Second place - $30; Third place - $20
Staff is welcome to play, but only students are eligible to win a gift card.
Topics include: Hispanic Heritage • Constitution Day • Cartoons • Ancestry/Genealogy
The top three winners earn prizes!
A conversation with Dr. Pilar Melero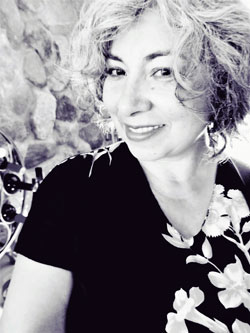 Monday, September 28 | 3 - 4 p.m.
A conversation with Dr. Pilar Melero, Professor of Spanish and Latin American/Latinx literature at the University of Wisconsin-Whitewater.
Topic: Resilience, Then and Now: Latinos in Wisconsin
It was the early 1900s and the immigrant Mexican community needed a place to celebrate their heritage. At the time, however, church gyms and other gathering places were not available to the community. In Waukesha, Wisconsin, they were allowed to use Exhibition Hall at the Expo Center: Se arremangaron las mangas—they pulled up their sleeves—and got to work, cleaning El Salón de las Vacas, as they called Exhibition Hall, and decorating it for a community gathering to celebrate las fiestas patrias. Latinos have faced adversity since their first days in Wisconsin, where they first arrived as a group in the early 1900s to work at Milwaukee tanneries, or as workers laying out the rails for the railroads. But, whether is though celebration or organizing on behalf of their children's education, resilience has always been part of their strategy for survival and success. I will be sharing the history of Wisconsin Latinos through stories and histories of resilience, then and now, as the Latino community faces yet another huddle: COVID 19, la pandemia.
Felipe Rodriguez and Latino Folk Music 
Wednesday, September 30 | 6 p.m.
Felipe (Andando Solo) has been performing Latino folk music for over 40 years. His main message through music is to encourage individuals to maintain their pride, hope and language of their Latino heritage and roots. 
Loteria Night: Bingo with a Twist! 
Friday, October 2 | 6 p.m.
Join us for a fun night of Bingo hosted in partnership with Rainbow Alliance and Latinos Unidos. 
Click here to register for your Loteria Night pick-up package
Panadanza: Rhythm and Dance in Latin America 
Monday, October 5 | 1 - 2 p.m.
We invite you to attend this virtual performance where members of the Panadanza Dance Company bring the essence of strength, resiliencia, community and joy through stories, music and dance. You will learn a variety of dances, and about the trajectory of the rhythm and dances influenced by West Africa cultures that traveled through Brazil, Cuba, Puerto Rico, Panama, and back to the U.S. with the blend of what is Salsa today.
"Keep Me Company While I Paint…" with Juan Mejia/Setareh Ouellet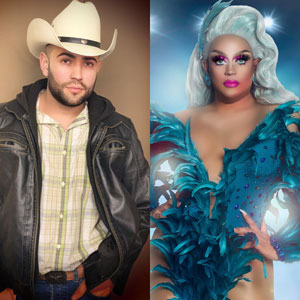 Thursday, October 8 | 7 p.m.
Participate in an engaging and enlightening conversation surrounding the challenges and resilience among gay Latinx immigrants.
Legends & Folklore from Latin America / Leyendas y Cuentos : Spooky Stories
Thursday, October 15 | 6 p.m.
Join us around the (virtual) campfire as we spotlight supernatural stories and myths rooted in Hispanic folklore.  Stories will be presented in English and is a family friendly event, however please be advised that some content presented in the stories may not be suitable for all ages.
Questions? Please contact Jomarie Coloriano at colorianoj@gtc.edu or 262-564-2424.
---
Suicide Prevention and Awareness Month
QPR Training: Question, Persuade, Refer
Gateway's Student Support Counselor (SSC) Team is offering a virtual 90 minute QPR (Question, Persuade, Refer) training for students to help prevent suicide through an interactive discussion that focuses on awareness, signs and symptoms, and education.
Contact Nicole Gustafson to register for this training at gustafsonn@gtc.edu.
---
Sign language interpreter available upon request. Contact Lisa Sadowski at sadowskil@gtc.edu.