Life as a student can be exciting, overwhelming, rewarding and challenging all at once. Gateway's Student Support Counselors can provide that extra support needed to help you overcome challenges as you pursue your educational goals. We offer counseling for students free of charge at the Elkhorn, Kenosha and Racine campuses. Our Student Support Counselors are Licensed Professional Counselors in the State of Wisconsin, have master's degrees in Counseling and are members of the American Counseling Association and American College Counseling Association. 
Your appointment will be kept private and confidential. The exceptions to this are if you share a threat to yourself or to someone else, or inform us of child/elder abuse or neglect. At times, we rely on a team approach and may consult as needed to provide the best service for you. Short-term counseling is available, with referrals to community partners for long-term needs. 
Student Support Counselors can help you address: 
Personal or relationship issues
Transition and change
Stress management
Communication skills
Grief and loss
Community referrals
Cultural/diversity concerns
Self-awareness/advocacy
Coping strategies
Personal wellness and self-care
Mental health matters and taking this short screening is a quick, anonymous way to track how you're coping with life's ups and downs.
Make an appointment by calling 1-800-247-7122 or booking online.
Get expanded support through Bettermynd!

Gateway's Student Support Counselors provide free, confidential counseling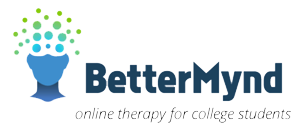 BetterMynd also has Licensed Professional Counselors who are partnering with Gateway Student Support Counselors to offer expanded counseling for additional hours in the evening and weekends via Zoom.
BetterMynd Counseling is:
Confidential
Virtual
Convenient
Secure
Sign up now for up to six free online therapy sessions that you can access at any time: app.bettermynd.com/register
Please note that BetterMynd is a scheduled service, not a crisis service. If you need immediate help, please call your county's Emergency Crisis and Intervention 24-hour hotline at the numbers at the top of this page.