Introducing the integrated Manufacturing & Engineering Technology (iMET) Center, providing 21st Century Manufacturing & Support.
Gateway's iMET Center hosts the region's first flexible manufacturing lab dedicated to training the manufacturing workforce. Short-term customized, modular and boot camp training in CNC machining, industrial maintenance, robotics, welding and fabrication, in addition to industrial trades apprenticeship training will be offered at iMET.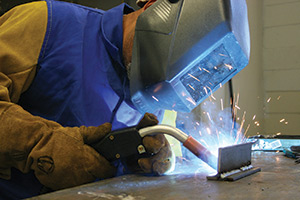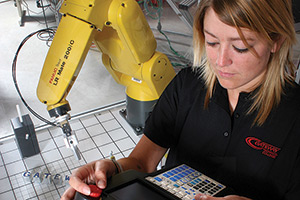 Responding to Southeast Wisconsin's needs in:
Manufacturing workforce shortage
The manufacturing skills gap
Advanced manufacturing training to earn family-sustaining wages

Boot Camps
Certifications
Apprenticeship

Technical Assistance for local businesses
Certificates
"State of Ingenuity" 6-County US Department of Commerce Economic Development Administration (EDA) Project:
As a response to economic challenges, 6 counties – crossing state lines-applied for, and received an unprecedented 6-County EDA grant with a focus on entrepreneurial training. $5.9 million Economic Development Administration (EDA) grant to the University of Wisconsin Whitewater, to administer the Auto Adjustment Entrepreneurial Support Initiative for Southeastern Wisconsin and North Central Illinois under the Disaster Supplemental Program.  Key partners include Blackhawk Technical College, Gateway Technical College, Growth Dimensions, Northern Illinois University's Center for Government Studies, Rock Valley College, Rockford Area Economic Development Council, Rockford College, and the Wisconsin Business Incubation Association.
State of Ingenuity is a regional collaboration that provides a seamless network of entrepreneurial support at every stage of business development through the sharing of resources, facilities, curriculum, training, and collective expertise. 
The State of Ingenuity collaboration strives to accomplish the following goals:
Develop new industry, grow and strengthen businesses, create jobs and increase private investment in the region.
Build a robust entrepreneurial system to encourage a diverse regional economy.
Lead efforts to transition the region's economy from an industrial base to a knowledge base.
Build a sustainable model for economic development strategies and approaches.