Gateway is a member of the United States Fab Lab Network, usfln.org.
---
What is a Fab Lab?
The Industrial Design Fab Lab is a work space containing a variety of computer controlled tools that allow for the manufacture of nearly anything an individual can conceive. The concept was developed at MIT as a way to spur innovation. Read the charter here.
What makes Gateway unique?
Here at Gateway a student or industry professional has the opportunity to conceptualize and design a product using 3D design software in the Mechanical Design Classroom working with programs such as Solidworks, print a prototype next door in the Fab Lab and then have access to the flexible manufacturing lab where it can be created to scale.
---
Recently Gateway's Industrial Design Fab Lab was highlighted on the Afinia 3D website. The article highlights the various opportunities Gateway offers to it's students and to the business community through design and 3D printing. Read the complete article at: http://www.afinia.com/3d-printers-and-printing/gateway-technical-colleges-fab-lab-creates-opportunities-with-3d-printing
---
Equipment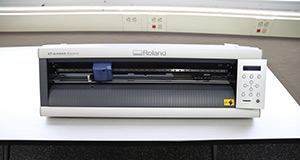 Roland GX-24 Vinyl Cutter – This is a plotter that uses a knife instead of a pen. It is capable of either cutting or scoring a variety of materials with precise accuracy to create designs, signage, packaging, and assist in model building.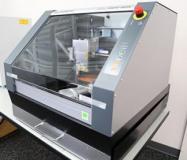 Roland MDX-40A Milling Machine – This small 4 axis milling machine allows users to quickly build high quality product prototypes. This machine supports G code and NC programming.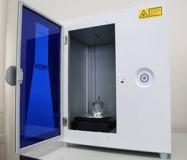 Roland 3D Scanner – Using a laser, an object is scanned to exact tolerances and that data is converted into a file that we can use in our SolidWorks CAD software. Allowing for reverse engineering or adding unique shapes to your design.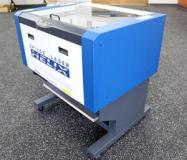 Epilog Helix Laser/Engraver – Cutting and engraving to an accuracy of 5/1000's of an inch, the laser can be used to create complex engravings or cut highly detailed pieces for models or other projects.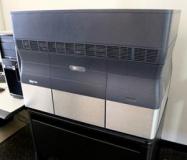 Objet 3D Printer – Using a process called additive manufacturing, layers of resin are added layer by layer to create a full 3 dimensional prototype directly from 3D CAD software like SolidWorks.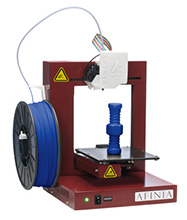 Afinia H-series 3D printers – Gateway currently has 4 of these printers in the Fab Lab. These table-top printers are capable of printing 3D models up to 5x5x5 space and in multiple colors.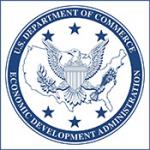 Equipment in the Industrial Design Fab Lab was made possible in part under award 06-79-05547 from the Economic Development Administration EDA, U.S. Department of Commerce.