What is GrowthWheel®?
A visual toolkit for dialogue, decision-making and action planning.
It helps entrepreneurs build their businesses through a simple action oriented process.
Stays true to the way most entrepreneurs think and work.
Helps companies determine which areas to focus on to strengthen and grow.
A way to establish a sense of community of people and resources around the business.
Who do we serve?
We offer advising services to all business professionals, in all industries and in whatever stage of business they are in.  We have resources to help; whether it be for a new business venture or for a growing company that is struggling in a certain area. The four basic challenges; Attractive Business Concept, Strong Organization, Lasting Customer Relations, and Profitable Operations are the same for all businesses and we have the tools to determine what areas need to be focused on and addressed.
Students are those enrolled at Gateway Technical College.
Entrepreneurs are individuals who see a need and are ready to take the initiative to turn their idea into a reality and start a business.
Start-Up Business are new businesses that are in the first three years of their lifecycle.
Growth Businesses have been operational for more than three years and are ready to take their business to the next level.
The core message of GrowthWheel® is to find the single most important areas and focus on them first.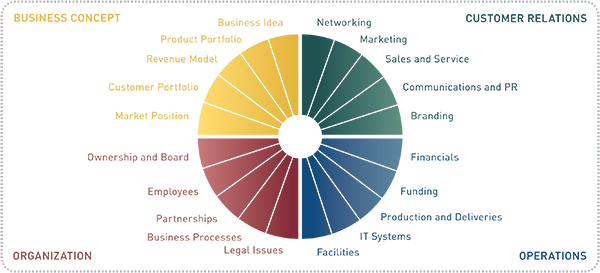 ---
Would you like to schedule an appointment with a certified GrowthWheel®​ advisor?
Contact: Thalia Mendez, Business Resource Specialist
262-898-7404 or mendezt@gtc.edu 
SC Johnson iMET Center, 2320 Renaissance Blvd. Sturtevant, WI 53177-1763
---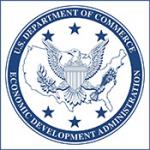 GrowthWheel® funding was made possible in collaboration with Wisconsin's Business Incubation Association (WBIA), Wisconsin Economic Development Corporation (WEDC), and under award 06-79-05547 from the Economic Development Administration EDA, U.S. Department of Commerce.  The statements, findings, conclusions and recommendations are those of the author(s) and do not necessarily reflect the views of the Economic Development Administration or the U.S. Department of Commerce.

Startup Company Inc. was founded in 2005 on the idea that there had to be an alternative to the conventional business plan.  A better way to support the decision­ making and action-planning that take place in all companies every day.