Presented by patent agent Mike Bergnach of Promotory Research.
Through Gateway Technical College's Patent Workshop Series you will:
Develop an understanding of the process and learn what questions to ask at each stage.
Protect your ideas by making sure you know how to file and how to compete in the global marketplace.
Use your knowledge to duplicate the process with ideas you have in the future.
Participants are encouraged to take the workshops in order.
Session I: Have an Idea, Now What?
Do you have a great idea and thought about patenting it? The patent process can be expensive and more than a little complicated. This seminar, conducted by a licensed patent agent, will give you a solid start and then tell you where to go, and even prepare to take some initial steps on your own to potentially save you money and aggravation. Work through strategies using real world examples. In addition, this seminar is designed to prepare the participant for two further patent workshops on patent searching and writing a provisional patent application.
During this interactive, 4 hour seminar, you will learn:
Basics about patents – what are the types of patents and their parts.
Basics about patent law – how do you get a patent, what it does for you, and potential mistakes to avoid.
Costs of filing patent applications.
Strategic benefits of filing or not filing a patent application.
How to work with a patent attorney and ways to make this process more cost effective.
What happens after you file an application – a typical patent examination.
About foreign filing considerations including risks from international copiers.
How to access local inventor resources.
Fee: $75 per session
Questions?
Contact Kate Walker
Director of Business Services
262-898-7410 or walkerk@gtc.edu
SC Johnson iMET Center
2320 Renaissance Blvd.
Sturtevant, WI 53177-1763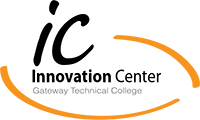 ​