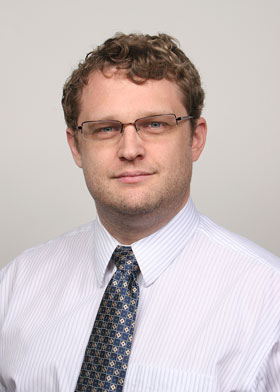 Nathan Wells knew exactly what career field and career training he was looking for when he found it.
He found what he was looking for at Gateway Technical College.
Nathan earned a Gateway IT-Web Developer/Administrator associate degree and says he was well-prepared to enter his career field – even before he graduated. He worked as a private contractor as well as part-time at Gateway in the months leading up to his graduation.
His part-time efforts were strong enough that he now works at Gateway full time, continuing to play an important role in keeping the college's Web site functioning properly.
"Gateway's Web development program allows you to develop real Web sites that will really be used by companies," says Nathan. "You get those opportunities to gain real-world experience inside and outside the classroom."
Nathan chose Gateway over other colleges because of high value tuition rates and an ability to fast track its students into courses and real-world training they will need once they graduate.
"I knew there would be less theory and more hands-on training," says Nathan. "It's like you are thrown in the fire quickly – which is a good way to learn."
Nathan gained real-world experience in two ways. Industry-savvy instructors and classroom work provided him with hands-on training, including developing actual Web sites. He also gained real-world experience outside the classroom through working on the college's Web site for Gateway's marketing and communications department.
"There were no 'pretend' assignments at Gateway," says Nathan. "You work from the idea stage until it goes live. It makes your education more real than what is often provided in higher education."