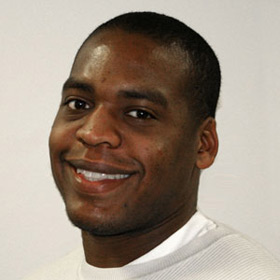 Ezekiel Thompkins serves on the Kenosha Fire Department, handling primarily ambulance calls. Holding a Fire Science associate degree and EMT-basic training from Gateway, Zeke continues to get Paramedic and advanced EMT training.
"The competition for firefighter jobs is very heavy. Every degree and certification helps—knowing more than the other candidates and correctly recounting that hands-on knowledge during the interview process provides a great advantage over other candidates," says Zeke.
"We became very prepared for the job during our college education. But when that call comes in, it is always something different and everything happens faster than you can imagine. We do our best to remain calm and reach back to that training—try our best apply it to each new situation." Zeke says, "Education is most important, and we pull that back up each time we go out on a call."
"Working with the community is an important part of our job. We have a regular inspection route where we work with building owners to make sure their facilities are safe. We take blood pressures at a variety of locations. We talk with kids and teach families about fire safety using the Fire Safety House. Preventing fires and tragedies is an important aspect of being a firefighter," Zeke says.
"The Gateway fire science instructors are great. The classes are small so we get a lot of attention. And it is all available—the fire science degree, as well as all the desired certification training—at a reasonable price," according to Zeke.