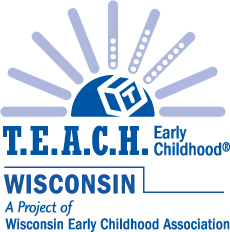 Description:
Gateway Technical College in collaboration with the Wisconsin Early Childhood Association, on behalf of T.E.A.C.H Early Childhood Wisconsin, is offering a Learning Cohort Scholarship that will provide 20 eligible students the opportunity to earn the Preschool Credential with FREE tuition.  The goal of the scholarship is to improve teacher education and early education programs YoungStar ratings in the Southeastern WI area.
Learn more about the Preschool Credential: The Registry Preschool Credential
When:
Students will earn this credential through participating in courses Fall 18 and Spring 19
Hybrid Delivery:
Courses are offered in a combination of face-to-face, accelerated online and practicum work.  Each participant will receive 6 hours of on-site coaching to help support their learning of the credential coursework content at his/her respective workplace.
Cohort Model:
Learn with your peers at a one evening seminar per month for 16 weeks.  Seminar includes coaching support, assisting participants with portfolio preparation, content review and understanding the site visit and commission process.
Online Courses start September 10th, 2018.
 2018-19 Required Preschool Credential Courses
Seminar will meet one Tuesday per month 6pm-9pm. Dates: 9/18, 10/16, 11/13, 12/11. Location TBA
Eligibility Requirements:
In order to be eligible individuals must:
Work at least 25 hours per week in a licensed group or family early care and education program. The program must be participating in the WI YoungStar program with a 2-3 star rating.
Have a diploma from an approved high school or have earned a GED.
Live and/or work in Wisconsin.
Apply:
Apply online by August 27th, 2018
Participants can blend the free courses with T.E.A.C.H to receive funding towards school-related expenses including books, credential fees, travel, release time and a bonus of $400 from T.E.A.C.H and a $300 bonus or 2.00% raise from their sponsoring program of employment. Individuals interested in learning more about the T.E.A.C.H program can call WECA to learn more 608-725-1063 or 800-783-9322 x7263