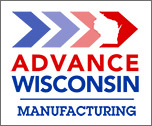 Tool and Die is a great career for those who have manual dexterity, analytical skills, a math aptitude and a dedication to accuracy.
Tool and die makers are a class of machinists in the manufacturing industries who make jigs, fixtures, dies, molds, machine tools, cutting tools, gauges, and other tools used in manufacturing processes. Depending on which area of concentration a particular person works in, he or she may be called by variations on the name, including toolmaker, diemaker, moldmaker, toolfitter, etc.
Tool and die makers work primarily in tool room environments, more often in an environment with flexible, semipermeable boundaries from production work. They are skilled artisans who typically learn their trade through a combination of academic coursework and hands-on instruction. Mechanical engineers and tool and die makers often work in close consultation. There is often turnover between the careers, as one person may end up working in both at different times of their life, depending on the turns of their particular educational and career path.