Event Date:
Thursday, February 7, 2019 - 10:00am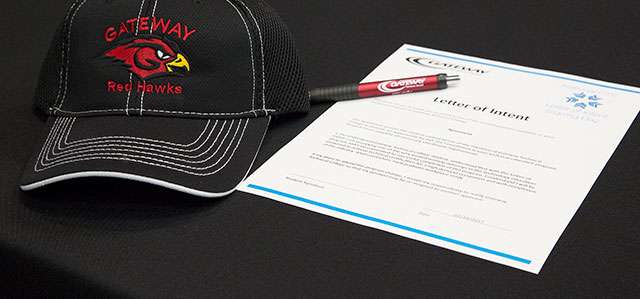 Gateway Technical College will be a host site participating in the National Career and Technical Education Letter of Intent Signing Day starting at 10 a.m. on February 7 in the Madrigrano Auditorium of the Conference Center on the college's Kenosha Campus. Area high-schoolers will participate in Gateway's signing ceremony - similar to a signing ceremony for athletes who commit to a specific college - which celebrates their decision to attend Gateway.
This national event sponsored by the National Coalition of Certification Centers (NC3) mirrors the NCAA's National Signing Day for athletes who commit to play sports in college. It is designed to honor students who are entering a technical field and to celebrate the dignity of work.
View YouTube videos:
Location:
Kenosha Campus - Conference Center, Madrigrano Auditorium