Business Professionals of America (BPA) is a leading career and technical student organization for students pursuing careers in business management, office administration, information technology and other related career fields.  BPA has 43,000 members in over 2,300 chapters in 23 states.
The Gateway Technical College Kenosha Campus BPA chapter meets at least monthly and engages in various service projects around the community.  Service projects have included volunteering at local non-profit agencies, for Special Olympics sports and fundraising events, and presenting demonstrations related to personal safety.  Members have access to opportunities for networking locally through a local young professionals organization, Y-Link as well as with other BPA members at state and national BPA Leadership Conferences.
Students interested in participating should contact either Manoj Babu (babum@gtc.edu) or Pamela Hillman (hillmanp@gtc.edu), co-advisors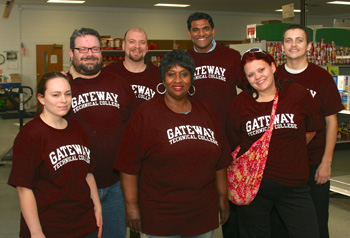 BPA members assist at the Kenosha Shalom Center.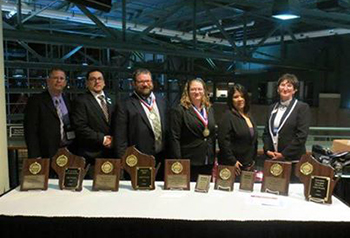 Gateway Kenosha BPA members at Wisconsin BPA State Leadership Conference Awards Banquet: Lambeau Field Atrium, Green Bay WI.