Due to the coronavirus (COVID-19) pandemic, all Gateway campus facilities are closed and events are cancelled until further notice. Please visit our website for the latest updates regarding college events.
---
Join us for this monthly series offering byte-sized lessons on Industry 4.0, including AI, virtual reality, IoT and data analysis. Enjoy complimentary lunch and engaging conversations as you explore the smart technology propelling us into the future.
Noon - 1 p.m.
Free and open to the public.
---
Upcoming Sessions
Virtual Reality in Educational, Manufacturing, and Engineering Environments
April 17, 2020
Speaker: Michael Carbenia, Executive Director of Career and Technical Education zSpace
Join the virtual session via Zoom. (Meeting ID: 631 274 086)
Explore how virtual reality provides new and innovative practices for engineers.
How can students can go from repairing the brakes on a car to applying mechanic fundamentals to an engineering project or welding equipment with a torch without leaving one learning space?  Let's discuss! 
As teachers and leaders assess their CTE programs to ensure alignment among student interests and programs offered, the integration of Augmented (AR) and Virtual (VR) Reality is helping CTE programs offer students opportunities never available before.
Michael Carbenia's pulse beats for Career and Technical Education. Recently named a Top 100 Ed Tech Influencer by Ed Tech Digest. 
Michael graduated from Stetson University with his specialist degree in Curriculum and Instruction. Additionally, he studied abroad at the prestigious Oxford University, thus enhancing the breadth of his expertise which includes CTE, digital instruction, and exceptional student education. 
Formerly the Director of Career and Technical Education for St. Lucie Public Schools, also named 2018 Career Pathways Best Practices Leadership Award.  Michael oversaw 62 career themed academies and 35,000 students. Michael Carbenia now serves as the Executive CTE Director for zSpace.
.
Industry Infinity.0
May 8, 2020
Speaker: Matt Kirchner, Lab Midwest
We've reached Industry 4.0. What comes next? Delve deeper into how manufacturers and educators are adapting to technology that's advancing faster than ever.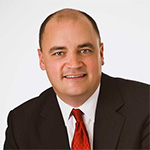 Matt Kirchner is an international speaker on topics of interest to Educators and Industrial Employers.  He serves as President of world-class curriculum, eLearning and training equipment distributor LAB Midwest, a company he acquired in 2015. Kirchner writes monthly leadership columns appearing in Products Finishing and Production Machining magazines and is the author of "Teaching the Industrial Internet of Things: Preparing Students and Learners for Industry 4.0."  In 2019 he introduced the concept of Industry Infinity.0 in an article selected by Google for its weekly update on Industrial Innovation. Kirchner previously served for 6 years as CEO of American Finishing Resources, and for 10 years as President and CEO of the largest contract metal finisher in the U.S.  He is a graduate of the Marquette University School of Business.
---
Past Sessions
Big Data in Healthcare
March 13, 2020
Speaker: Dr. Zeyun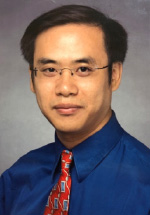 Learn how Big Data is making big improvements and changes to our current healthcare system.
Dr. Zeyun Yu received his B.S. in mathematics from Beijing University and Ph.D. in computer science from University of Texas at Austin. He is currently an associate professor in computer science and biomedical engineering and director of the Big Data Analytics and Visualization Lab at University of Wisconsin – Milwaukee. His research involves reconstructing and analyzing high-quality 3D computational models of biomedical structures using advanced image processing, computer graphics, machine learning and scientific computing methods. He has been an active researcher in artificial intelligence (AI) and big data to explore various problems on 2D/3D computer vision-based object recognition and understanding.
Since 2012, Dr. Yu has been serving as an associate editor of the Journal of Computer Methods in Biomechanics and Biomedical Engineering: Imaging & Visualization, and on the editorial boards of several other journals. He has co-organized several sessions and served as program committee members in some international and domestic workshops on image and geometric processing. He has published more than 100 papers in journals, conferences or book chapters, and has given numerous invited lectures in other research institutes and universities.
The Driving Force of Smart Transportation
February 14, 2020
Speaker: Xiao Qin, PhD, PE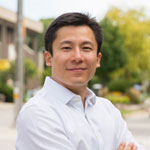 Discover the future of the world's transportation technology, including guided parking, smart alerts, real-time reporting and even self-driving cars.
Dr. Xiao Qin is a Full Professor in the Department of Civil and Environmental Engineering at the University of Wisconsin-Milwaukee (UWM). He is a licensed professional engineer in Civil Engineering. Dr. Qin has nearly two decades of experience in the areas of highway safety, traffic operations, and Geographic Information System (GIS) applications in Transportation and authored over 150 refereed journal articles, conference proceedings, and technical reports. He is a recipient of best paper awards presented by the Transportation Research Board (TRB) and Institute of Transportation Engineers (ITE). Dr. Qin taught at the University of Wisconsin-Madison, South Dakota State University and worked in the public sector before joining UWM. He is a member of national transportation committees, an Associate Editor of the Journal of Transportation Safety & Security and an editorial board member of Accident Analysis and Prevention. Dr. Qin received his Ph.D. from the University of Connecticut.
Learn, Plan, Execute Sessions
Speaker: Natraj Shanker
February 7, 2020
Session 1 (Learn): Why transform your business to Industry 4.0?  
Introduction of the impact and trends of market leaders moving to Industry 4.0 manufacturing of products. Gain an understanding of why digital manufacturing is an important strategy and learn about key elements of the process to transform your company to get onto the on-ramp of digital manufacturing.
February 21, 2020  
Session 2 (Plan): What to transform in your organization to move towards Industry 4.0
Gain the knowledge needed to create a plan for transforming your organization as you examine what is a digital manufacturing enterprise, what is a digitally enabled supply chain, and how organizations are moving from a hierarchical to a network environment.
February 28, 2020  
Session 3 (Execute): How to begin the transformation
Natraj will walk through the order-to-fulfill process to illustrate how digital technology can be used to help your team understand its strengths and limitations in moving from the current state to Industry 4.0. Get tools that will help you identify these areas and ways to address them.
Natraj Shanker has 25+ years of experience being part of, leading and managing transformation-based projects with a process focus, using technology as an enabler. Focused on forming collaborative teams to identify, formulate and implement complex technology and process solutions in a transformation setting. These transformations have addressed the following Value Streams: Design to Manufacture, Supply Chain, Quote to Cash, Purchase to Pay, IT Service Delivery and Digital Marketing/Strategy. Natraj's role in these transformations have focused on:
Managing and delivering Adobe's Marketing Cloud solutions for enterprise customers
Mentoring in the development of a Digital Strategy that complements the User-Centric delivery needs
Providing program management oversight and mentoring in a short-term advisory capacity, or longer-term program implementation/recovery role.
Developing a program and portfolio management "scalability" services to growing or lean organizations, seeking to transform to a User-Centric delivery organization from a System Centric delivery culture
Providing Program Recovery management and oversight ("Return to Green", "Fixing what's broken")
Establishing and/or repairing customer relationships for new and existing clients.
Using the Internet of Things to Control Your Home
January 10, 2020
Speaker: Heather Miles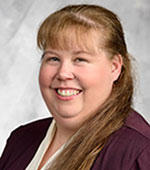 Learn to make life at home more convenient through the Internet of Things to control everything from your thermostat to home security system all from one device.
Heather Miles is an Instructor at Gateway Technical College and technician with a demonstrated history of working in the computer and network security industry in Higher Ed and with small businesses. Skilled in MIS, Computer Science, Customer Relationship Management (CRM), Databases, and Server Administration. Strong business development professional with a Master of Business Administration (MBA) focused in Business Administration, Management and Operations and BS in Computer Science from University of Wisconsin-Parkside.
Big Data for Small Business
November 22, 2019
Speaker: Professor Purush Papatla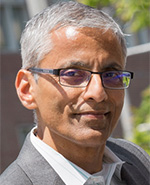 Discover how small businesses can use Big Data to more effectively market and sell their products.
Extensive use of social media like Facebook, Instagram and Twitter has not only opened up new channels of communication with consumers but also new ways of peering into their minds for businesses. The talk will present findings from two research projects on Instagram and two on Twitter on how data science can let businesses not only understand unconscious drivers of human behavior but also give them insights into how to influence those drivers for business advantage.
The Instagram projects use data generated from hundreds of thousands of photos curated by hundreds of retailers on their websites to develop the insights. The two projects on Twitter use data on tweets by brands and retailers to develop insights into how to increase retweets and how to get a tweet's message not only more widely disseminated but also accepted. 
The Diverse Domains of IoT
October 25, 2019
Speaker: Dr. Amol D. Mali
View video
Learn how the Internet of Things (IoT) has transformed our lives in a wide range of fields, from agriculture to healthcare to hospitality.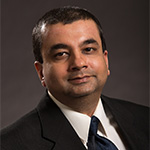 Join Dr. Amol D. Mali as he discusses how the Internet of Things (IoT) has transformed our lives in a wide range of fields, from agriculture to healthcare to hospitality. 
Dr. Amol D. Mali is an associate professor in the Computer Science department at UW-Milwaukee. He has been the ABET coordinator of computer science and is currently an associate Editor-in-Chief of the International Journal on Artificial Intelligence Tools. His areas of expertise include robot motion planning, data science, computer game design, symbolic planning and Internet of Things.